12 Day Lhasa to Mt. Everest and Kathmandu
12 Day Journey from Lhasa to Everest and Kathmandu
Journey Cost: USD 1800 per person.
Journey size: 6 to 12 people
The 1000 kilometer overland route connecting Lhasa to Kathmandu is considered one of the most epic and most beautiful road trips on the planet. Most travel companies offer this journey only as an 8-day journey. Not us and here is why: This is a high-altitude journey that requires proper acclimatization time so your body can adjust to being at altitude. With just eight days, like other companies offer, this is not enough time to acclimatize and places you at risk of getting altitude sickness. Being experienced Himalaya mountain climbers and trekkers, we know how important acclimatization time is! Also, with just eight days you will be spending many long days stuck inside a vehicle. With our journey, we take 50% longer. It gives your body far more time to adjust to the altitude and allows you to travel at a nice, slow pace so that you can see and experience Tibet.....rather than just experience the inside of a vehicle!
While this journey does involve day hiking and walking around villages and temples, this is a non-climbing and non-trekking journey. Anyone in reasonably good health is eligible for this adventure.
This 12-day journey will start in Lhasa, Tibet on May 5 where you will spend three days exploring some of the holiest Buddhist sites in the Himalaya. In Lhasa, we will visit the Potala Palace, Jokhang Temple, Sera Monastery and other sacred sites. After our time in Lhasa, we will begin our road-trip to Everest base camp region and Kathmandu.
From Lhasa, the real adventure begins as you start the epic road trip through Central Tibet to Nepal. You will start by photographing Yamdrok Tso, one of Tibet's most beautiful lakes. From there, you will get up close to the Karo La Glacier before visiting the quaint, historic town of Gyantse and the Pelkhor Chode Monastery. Passing through quiet farming villages, you will then go to Shigatse, Tibet's second largest city. In Shigatse, you will explore the massive monastery of Tashi Lhunpo and walk the ancient pilgrimage circuit. Next, you will explore the old ruins of Phuntoling, one of the best kept monastic secrets in central Tibet! From there, you will explore Sakya Monastery and the fun villages nearby. After Sakya, you will work your way overland to Mt Everest's spectacular North Face Base Camp Region, where you will get the single best view of the world's highest peak. NOTE: You will not be able to go beyond the travelers base camp at Rongphu Monastery without a climbing permit for Mt Everest.
But wait....there is still more to come! After Everest Base Camp Region, you will continue to see Shisha Pangma, the 14th highest peak on the planet and the highest mountain that is entirely in Tibet. You will also visit Peiku Tso, one of Tibet's most remote and beautiful alpine lakes. From there, we will begin the descent down to the Tibet border town of Kyirong. At Kyirong, you will say goodbye to our Tibetan driver and guide and say hello to our Nepali driver and guide (Tibetan vehicles cannot cross into Nepal). You will then continue to Kathmandu, the capital of Nepal where you will complete the journey from Tibet to Nepal. 
To give our clients a unique experience in Tibet, this small group journey is limited to just 6 to 12 clients.  As we focus on quality, rather than quantity, we keep our group tours very small to give our clients the best experience in Tibet.
This journey will fill quickly. Contact us today to reserve your place on our Lhasa to Kathmandu adventure!
Tour Type: High Quality Tour
Group Size: Journey size: 6 to 12 people
Price: Journey Cost: USD 1800 per person
All accommodations (based on double occupancy. Single room supplement available.)

All bottled drinking water (bottles will all be recycled)

Expert English-speaking Tibetan guide

Breakfast each morning

All ground transportation in Tibet and to Nepal from May 5—May 15

Lhasa airport pickup on May 5

All meals and accommodations for Tibetan driver and guide

All entrance fees per itinerary

All Tibet permit fees

All Everest fees
Passport costs, Chinese Visa, or Nepal visa fees

International airfare to Lhasa, Tibet or from Kathmandu, Nepal

Travel vaccinations

Lunch and dinner (restaurants are located all along the travel route)

Airport transfer in Kathmandu on May 16

Insurance (travel, medical, etc)

Souvenirs or personal items such as laundry, excess baggage fees, snacks, etc

Drinks besides bottled water. Bottled water is provided in the journey cost.

Photography fees inside temples and monasteries

Gratuities to the Tibetan and Nepali drivers and guides
May 2019 Lhasa to Kathmandu Journey Itinerary
NOTE: All of our journeys in Tibet have proper altitude acclimatization time built into them
5 May
All clients should plan to arrive in Lhasa, Tibet in the late morning or early afternoon of 5 May.  Do NOT arrive in Lhasa earlier than 5 May. You will then travel from the airport to the city of Lhasa. The Tibetan capital sits at 3600 meters (12,000 feet) and is the cultural and spiritual heart of Tibet. After getting situated in a centrally located hotel, you will explore the center of the Old Tibetan Quarter in the heart of Lhasa. The Barkhor is the main shopping market for local Tibetans. It is one of the most interesting markets in all of Asia and is an excellent place to photograph modern Tibetan culture. In Lhasa, you will stay at the 4 Star Gang-Gyen or the famous Kyichu Hotel; both located within walking distance of the Barkhor.
6 May
After breakfast, you will spend the morning going through the Jokhang, Tibet's holiest and most famous temple. Each day, thousands of Tibetan Buddhist pilgrims work their way through this nearly 1400-year-old temple. From there, you will go to the quiet nunnery of Tsamkhung, hopefully in time to watch and listen to the nuns praying end is meditating. In the afternoon, you will visit the Buddhist philosophy debates at Sera, one of Tibet's largest monasteries. The monk debates will be a major highlight during your time in Tibet. You will be able to wander thru the large monastic complex of Sera.
7 May
You will start the day by exploring Tibet's most iconic building, the Potala Palace. Towering above Lhasa with more than 1000 rooms, the Potala Palace served as the winter residence of the Dalai Lamas for hundreds of years. After this, you will explore Drepung Monastery. You will then have time to explore the Old Tibetan Quarter of Lhasa on your own.
8 May
In the morning, you will depart from Lhasa and drive to Gyantse via Yamdrok Lake. Yamdrok Lake, during clear weather, is a brilliant turquoise color and is one of the four main holy lakes in Tibetan Buddhism. The huge, glaciated 7191 meters Mt. Nojin Kangtsang forms the backdrop of the lake. The lake sits at an elevation of 4441 meters above sea level. Along the way to Gyantse, you will stop by the glaciers of Mt. Nojin Kangtsang at the Karo La Pass, which come down almost to the highway. Gyantse is a small, but modern Tibetan town, that lies at 4025 meters (13,205 feet). The drive from Lhasa to Gyantse covers 260 km (160 miles). In Gyantse, you will stay at the 3 Star Yeti Hotel.
9 May
After breakfast, you will go to the 600-year-old Pelkor Chode Monastery. This beautiful monastery lies within a walled complex in the Gyantse Old Town. The short hike to the top of the wall gives an excellent panorama view of the monastery, town and the high plateau in the distance. After lunch, you will depart Gyantse and drive to Shigatse, elevation 3840 meters (12,595 feet), visiting some farming villages along the way. The distance from Gyantse to Shigatse is 95 kilometers (60 miles). In Shigatse, we will stay at the 4 Star Tashi Choten Hotel.
10 May
Shigatse is home to Tashilhunpo Monastery and its 600+ monks. This monastery, one of the largest in Tibet, is the seat of the Panchen Lama, the second most important lama in Tibetan Buddhism. You will wander all thru this Buddhist complex, learning more about the history of Buddhism in Tibet. Afterward, you will walk around the pilgrim route that goes up and around the famous monastery as well as the nearby Shigatse Old Town.
11 May
From Shigatse, you will go to one of our favorite places in Tibet that few people know about Phuntsoling. You will explore the new, lower-level chapel, but you will then hike up along the much older ruins that are higher up. From these ruins, there is an excellent panoramic view of the nearby farming communities. From Phuntsoling, you will go to Sakya, the head monastery of the Sakya sect of Tibetan Buddhism. This monastery has a unique fortress-like design. In addition to exploring the monastery, the nearby villages are also a great place to wander. In Sakya, you will stay at the 3 Star Manasarovar Sakya Hotel (best in town). The distance from Shigatse to Phuntsoling and Sakya is 235 kilometers (145 miles). The elevation of Sakya is 4330 meters (14,205 feet).
12 May
This day you will set out for the Everest base camp region! From Sakya, you will cross over the 5248 meters high Gyatso La Pass. You will then go over the 5198-meter high Geu La Pass. If the weather is clear, you can see 5 of the world's 15 highest peaks from this pass! From there, you will visit Rongphu, the highest monastery in the world with a fantastic view of Mt Everest. You will then spend the rest of the day at the Tibet-side Everest base camp region at Rongphu Monastery. You will stay in the very basic Rongphu Monastery Guesthouse, which has a great view of Everest. The distance from Sakya to Everest base camp region is 240 kilometers (150 miles). The elevation here is 5050 meters (16,565 feet). NOTE: You will not be able to go beyond the travelers base camp at Rongphu Monastery without a climbing permit for Mt Everest.
13 May
If the weather is clear (normally is in late April), you will get up early to watch the sunrise on Mt Everest...truly one of the most epic experiences in life! You will then have breakfast and wander around the Everest base camp area before leaving for the small town of Old Tingri. In Old Tingri, you will stay at the 2 Star Kangar Hotel (best in town). Near the hotel, there are views of both Mt Everest and Cho Oyu, the 6th highest peak on the planet. The distance from Everest base camp region to Old Tingri is 160 kilometers (100 miles).
14 May
Your last full day in Tibet will take you from Old Tingri to Kyirong, the last town on the Tibet-side of the border. Your last day in Tibet might end up being your favorite as you will see Cho Oyu (6th highest peak) along with Shisha Pangma, the 14th highest peak. You will also see several other towering peaks rising above 6500 meters. Next, you will visit Peiku Tso, one of Tibet's most beautiful lakes. You will then go to the small town of Jilong in Kyirong County. It is located 30 kilometers north of the Nepal border and is the last town on the Tibet side. The distance from Old Tingri to Jilong is 260 kilometers (160 miles). The elevation of Jilong is 2800 meters (9185 feet). In Jilong, we will stay in a clean, centrally located 2 Star hotel (best in town).
15 May
In the early morning after breakfast, your driver will take you the remaining 30 kilometers from Jilong to the Nepal border. Your guide will escort you into the China Customs building where you will officially leave Tibet and enter into Nepal. You will say goodbye to your Tibetan driver and guide on the Tibet-side of the border. You will then walk about 50 meters over a bridge and officially enter Nepal, where you can get your visa on arrival. You will then be met by your Nepali guide and driver, who will assist you in getting your Nepal visas. The road from the Tibet border to Kathmandu is 130 kilometers (80 miles) long, but the road is dirt, bumpy and in deplorable condition. The journey from the border to Kathmandu will take most of the day. In Kathmandu, elevation 1350 meters (4435 feet), you will stay at a highly rated 3-star hotel in Thamel District, close to many restaurants and shops.
16 May
Your journey from Tibet to Nepal will officially end after breakfast on 16 May in Kathmandu.
Default 5
Take a moment to meet the staff who will be assisting on this journey:
Serving as Lead Guide on this 12 day Lhasa to Kathmandu Journey is Phurbu Chungdak, a native of the Shigatse region of Central Tibet. Phurbu has been leading treks and cultural journeys in Tibet for the past several years and loves explaining to his clients the things that make Tibet amazing. He has fantastic English and has a strong understanding of Tibetan Buddhism. He comes from a barley farming village and just might take you to his home for a visit! He will be with you from Day 1 of this journey until you cross into Nepal on the morning of Day 11.
The Tibet General Manager of this journey will be Nyima Dolma. Nyima has been working in tourism in Tibet for well over 10 years. She guided for more than 6 years and was regarded as one of the best cultural guides in Tibet. Nyima has been Himalaya Journey's General Manager the past couple of years. She will be with you during your time in Lhasa and will be corresponding with Phurbu throughout the journey to make sure this high-quality journey goes well!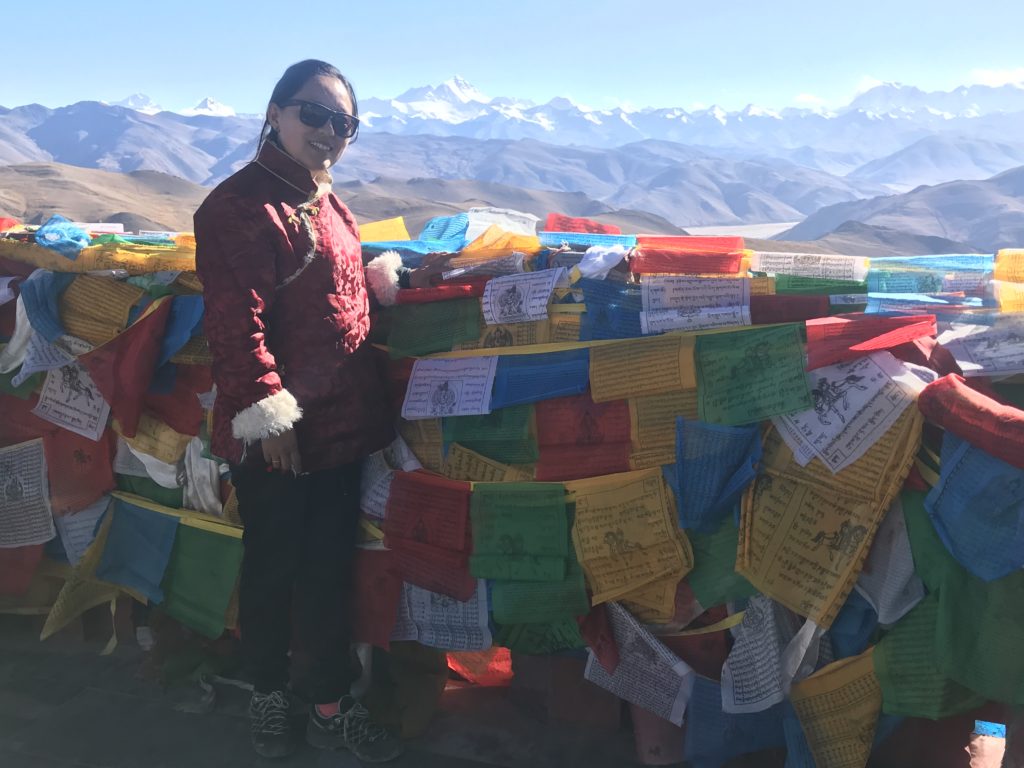 Jamin "Lobsang" York will be serving as the Journey Coordinator. He will be answering all emails for this journey and will be corresponding with clients by phone when necessary. Jamin spent 15 years living full-time on the Tibetan Plateau and has traveled, climbed and trekked Tibet extensively. Jamin has traveled the route from Lhasa to Kathmandu more times than he can count! He has researched Tibet for Animal Planet, National Geographic, BBC, Lonely Planet and Bradt Guidebooks. Jamin is a co-owner of Himalaya Journey and is the author of the popular Himalaya travel blog: The Land of Snows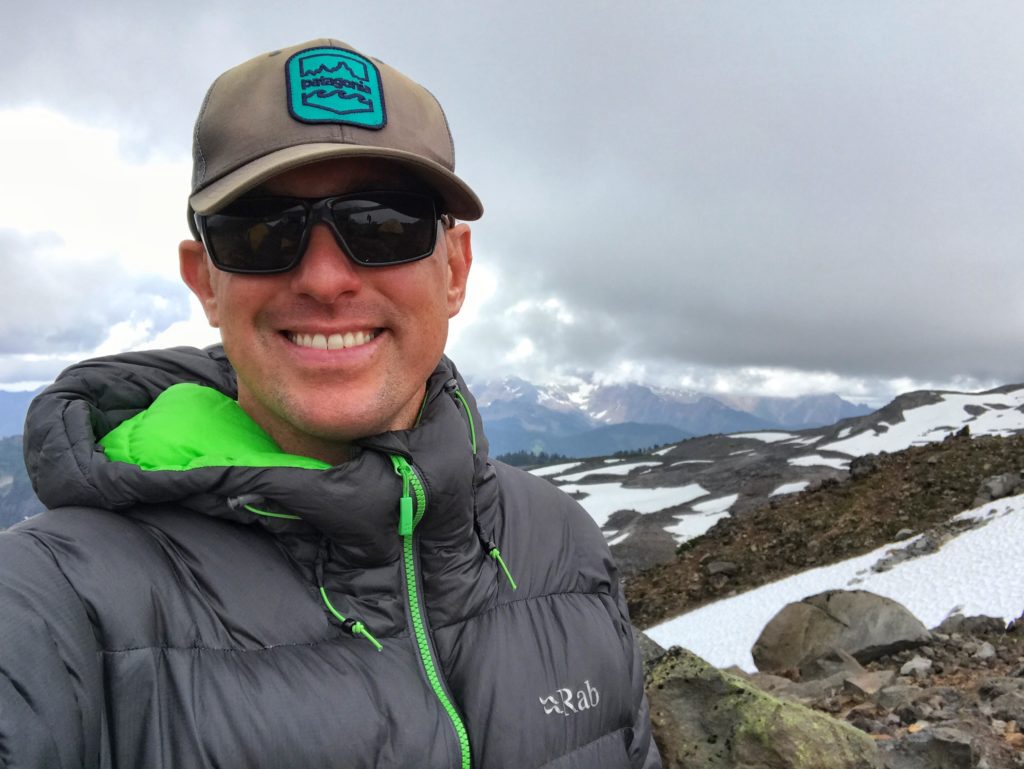 The Nepal General Manager of this journey is Ashok Shahi. Ashok, a native of Nepal, has explored all areas of the Himalaya Mountains including Tibet, Bhutan, northern India, northern Pakistan as well as his native Nepal. He has been working in tourism in the Himalayas for nearly 12 years. He will be taking care of all arrangements for the Nepal portion of your journey and will be meeting with you personally once you arrive in Nepal.